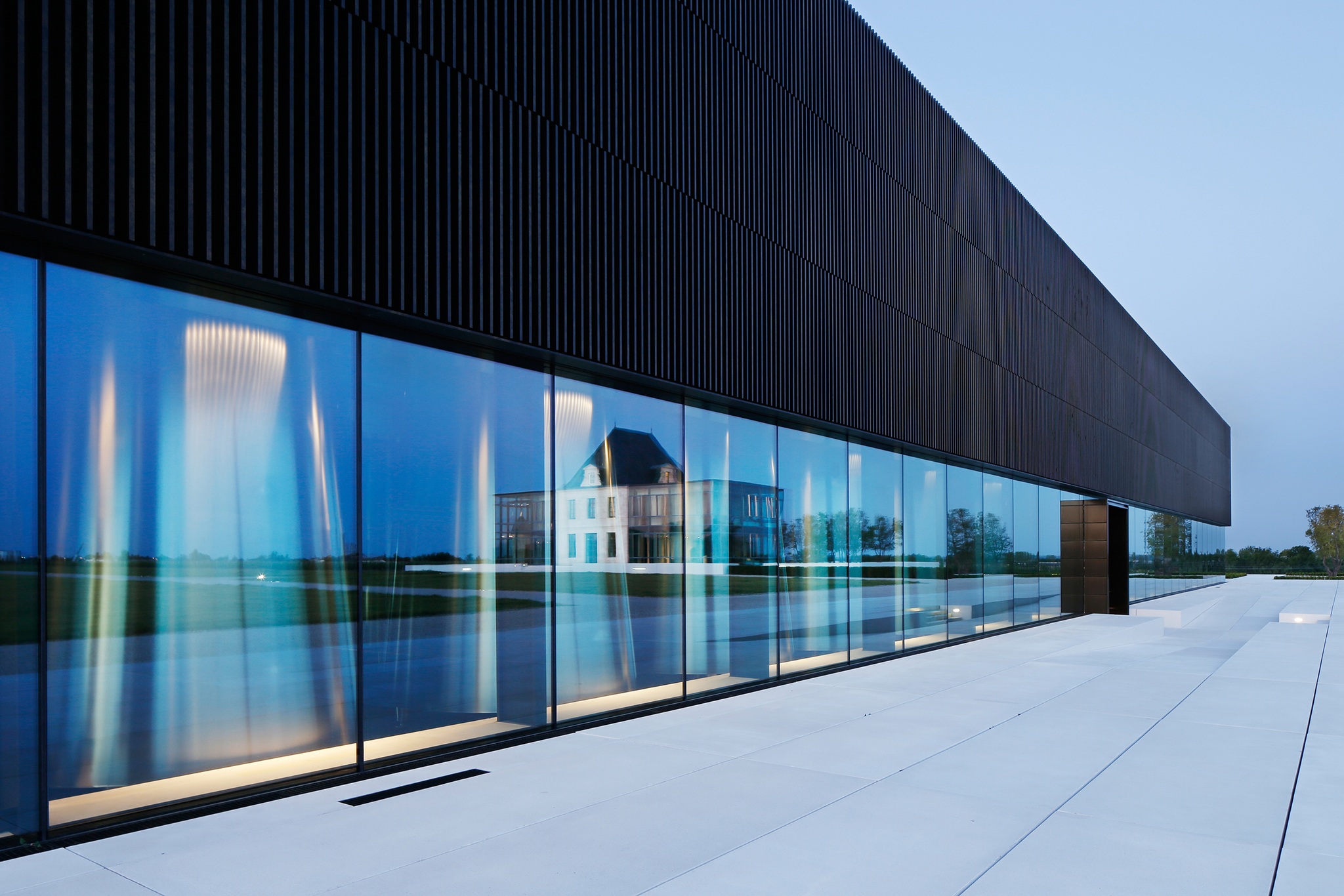 The revival of Château Pédesclaux
An
adventure

to be highlighted
This is probably one of the great revelations of recent years in the world of Bordeaux's great classified growths.
–
Areas of action
360° communication
Accompaniment
Since 2015
It is an extraordinary adventure that is being written before our eyes at Pedesclaux, since its purchase by the Lorenzetti family in 2009. A renewal that began with an in-depth restructuring of the vineyard and the acquisition of new prestigious plots.
Then, in 2014, with the help of Jean-Michel Wilmotte, a transformed château and an ultra-innovative winery were built, marking the beginning of a new era.
We have been asked to highlight this new dynamic and connect the property to its new audiences.
A storytelling focused on digital
From the outset, and in line with the transparency that now characterizes Pédesclaux in all respects, we chose to show the work that is done in the vineyard as well as in the cellar, and the formidable contrast that exists between this artisanal know-how and the futuristic world of the château.
Thanks to an effective storytelling, our promotional campaigns and our influence, we have made this renewal known to the great amateurs in the key markets.
Today, the Château has a large and highly targeted community on the networks, a large and qualified email database, and strong links with many French or foreign influencers.
A new website, awarded by 2 Awwwards 🥇
The website we created in 2020 has been awarded 2 Awwwards by a jury of international specialists ("Honors" & "Mobile Excellence).
Our objective was to highlight the 3 central themes of the metamorphosis of the vintage, through a skillful work on colors, and a graphic treatment with a very magazine style, to underline the approach all in precision and transparency of the domain.
We also wanted to optimize the content created throughout our mission, in order to illustrate and explain the unique functioning of the 100% gravity-fed winery, the organic farming approach and all the initiatives undertaken on the estate.
Monette fulfills its mission with great professionalism. The team is always a source of proposals, very involved and of a rare dedication, all this in a good mood. Their ability to understand the issues of their client is a real added value.
Directeur
Vincent Bache-Gabrielsen